In the mail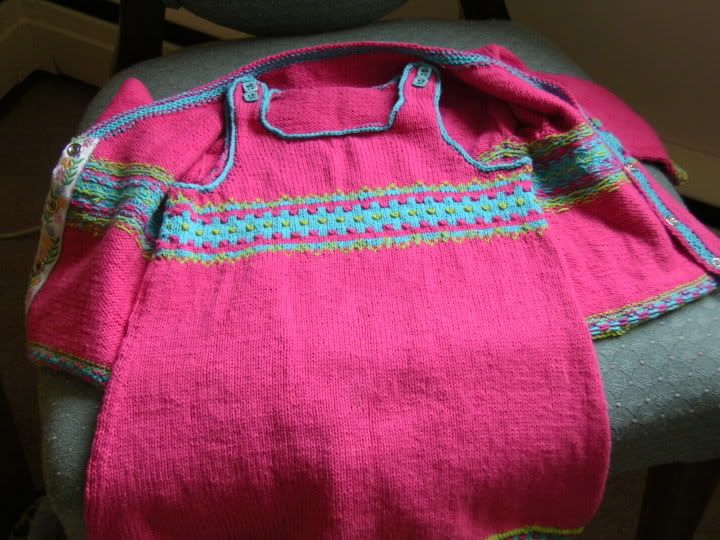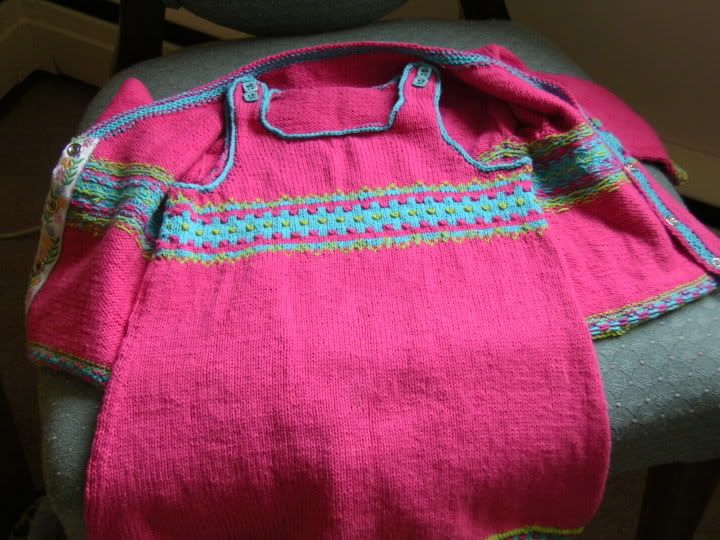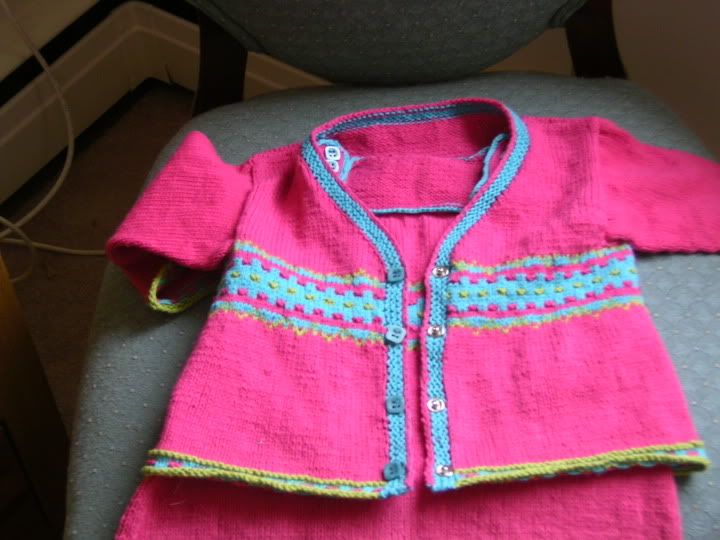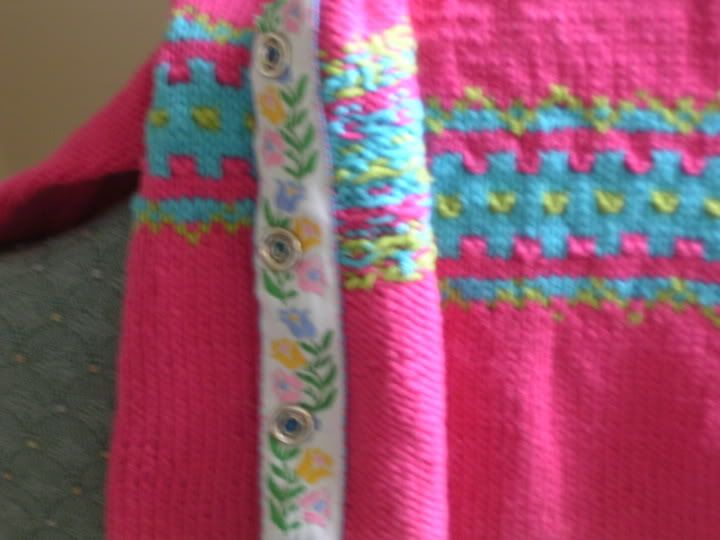 Well not all things are in the mail but the items I have been working on are on their way to Japan to my youngest grand. She turned a big ONE at the end of April so I am late with her gift but trust me, she didn't notice! :)
I am quite pleased with the outcome of this little "ensemble" as it can be a jumper, dress, or both with a nice sweater. The sweater of course, can be worn on its own as well.
Again, This is Pattern #30 from the Spring/Summer issue of FCEK. It was recommended to use Paton's Grace but I used the Katia that I think I showed in another post.

Now socks are on the needles as it has been VERY hot here and the idea of a sweater or wool shawl laying in my lap while I knit is very undesirable at the moment.

Not much other news, going to be looking at feet next week...as I have signed up to do the Pedicure course and hope it is successful for me.

Take care and may you have a day full of sunshine and lots of knitting.